NEW for 2023, our HFD (Hendricks Family Distillery) Rum!  Distilled from the finest molasses and pure cane sugar.  We are very proud to bring you this unparalleled ultra luxury rum!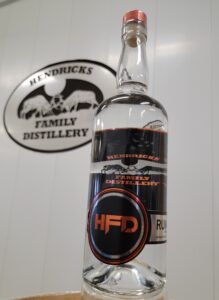 EUREKA MOONSHINES
Using our custom built stills which produces incredibly smooth Pure Class Vodka, Hendricks Family Distillery have come out with a number of other potato distilled spirits.  All our products are 100% potato, gluten free and we only use natural ingredients.  All these are incredible and a "must try"!
"Eureka" is a shout of joy upon discovering something rare and marvelous. Hendricks Family Distillery proudly presents Eureka Moon & Eureka Gold – potato based distilled specialty products.  All of our products are crafted from true Wisconsin based ingredients to ensure quality.
To obtain the  refined taste of our products, the formulas requires the finest potatoes in the state, along with the cleanest water that is produced through a method known as reverse osmosis.  After meticulous distillation, natural flavor is added in and hand bottled to ensure the quality that the award winning Hendricks Family Distillery is known for.   We crafted these distilled specialty spirits with the intention of redefining the stigma around moonshine.  Experiencing your own "Eureka"  moment by enjoying the luxurious taste of Eureka Moon & Eureka Gold.  Call or text 920-379-4515 for appointment for free sampling!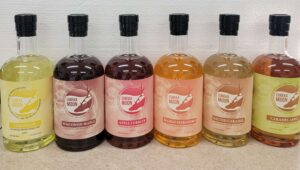 750 ml Eureka Moon Lemonade, Wisconsin Maple, Apple Cobbler, Mango Habanero, Salted Caramel & Caramel Apple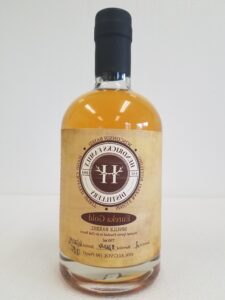 This is not legally a whisky!  Whisky needs to be a grain product.  But our potato spirit was proofed down to 120 and then aged.  Each barrel has a different char, so every bottling will taste slightly different.  Each bottling will be a "Single Barrel Bottling".   The bottles are filled, sealed labeled and dated by hand.   It is then proofed down to 90 proof.  Incredibly smooth!